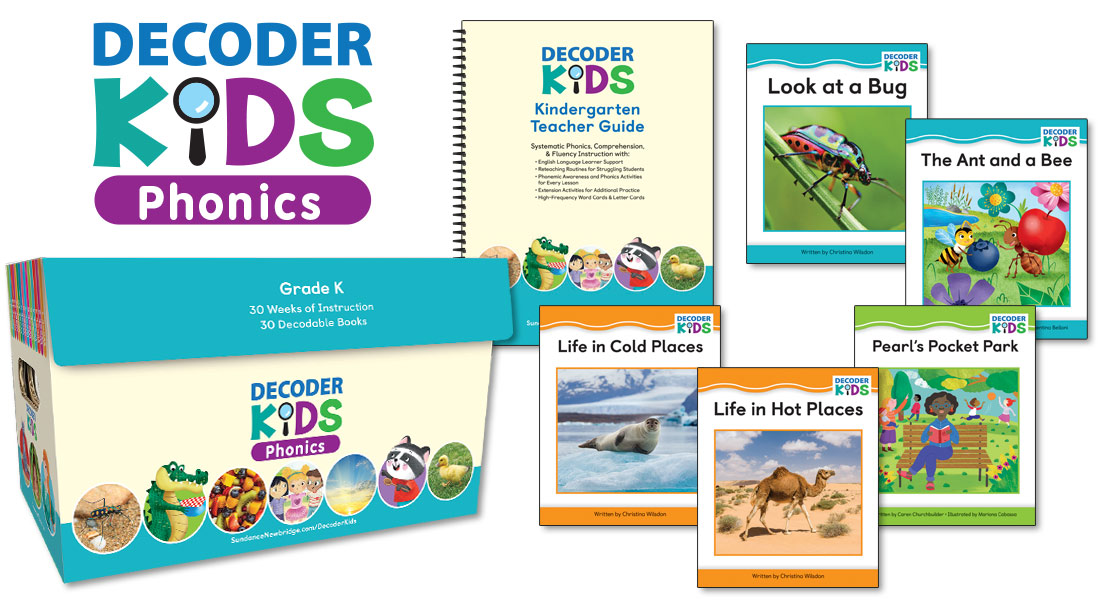 Grades K–2
Decodable Readers with Systematic Phonics Instruction and Assessment.
Decoder Kids Phonics is a beginning reading solution that introduces carefully sequenced letter-sound relationships in 150 decodable texts.
Follow a defined Scope & Sequence as you progressively introduce letter-sound relationships in each Decodable Reader.
Encourage students to decode sounds and blends, and experience early reading success with original and engaging Fiction & Nonfiction Readers.
Delightful illustrations created for each story and striking photographs selected for each informational text contribute to authentic and meaningful reading experiences.
Book-by-book explicit instruction supports educators in whole group and small group settings, as they model, teach, and scaffold students through each Phonics Skill.
Practice Phonics Skills and High-Frequency Words in context while nurturing a love of reading.
Assess students' progress with Interim and Summative Beginning-, Middle-, and End-of-Year Tests.